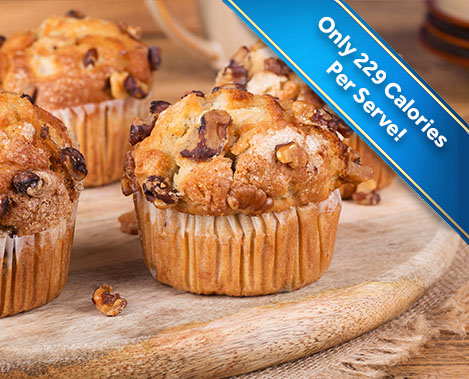 Ingredients:
1/4 cup All Purpose Flour
1/4 tsp Baking Soda
1/8 tsp Salt
1 tbsp. + 1 tsp Equal Gold Sugarly Zero Calorie Sweetener
1/2 pc Ripe Bananas
15 g Egg
1 tbsp Vegetable Oil
Preparation:
Preheat Oven at 175c.
In a large bowl, combine dry ingredients. Set a side.
In another bowl, mash the bananas then add in egg, oil. Mix well.
Stir into the dry ingredients just until combined.
Spoon the batter in muffin cups half full.
Bake for 20-25 minutes.
Serves 1
Nutrition Information (per serving)
Calories 229 kcal / serving