Speed Up Your Metabolism With These Yummy Lunch Ideas
The road to a fitter version of yourself starts with packing your own lunch! One of the biggest upsides with bringing your own food to work is having full control of what you place inside your body. From a heavy lunch to a handful of snacks, your lunchbox can be an avenue to speed up your metabolism and keep yourself full without resorting to calorie-heavy food from restaurants and fast food chains.
Start the habit and begin meal-planning for the week ahead using these 5 yummy (and healthy) lunch ideas.
1. Asian Salmon Salad with Pink Grapefruit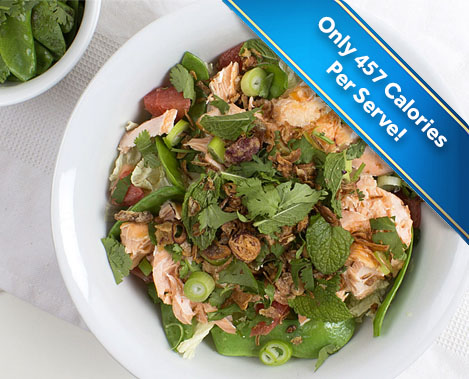 Who said salads have to be boring as a packed lunch? Prepare an Asian fusion salad with salmon meat as your source of protein. Salmon is high in omega-3 acids, aids with heart disease and lowers blood pressure exponentially. Paired with pink grapefruit, this salad is both filling and healthy, and not to mention delicious!
Check out the full recipe here.
Nutritional Information:
Calories: 457
Protein: 35g
2. Pan-fried Sea Bass With Sweet Chili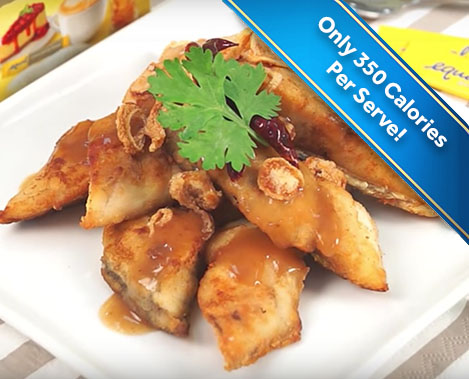 Turn up the heat in your lunch box with a light lunch idea with a fiery sauce. Salad dressings and marinates with spicy elements have proved to hasten digestion of food using natural enzymes that are activated with chili pepper, wasabi, salsa, and so much more.
Check out the full recipe here.
Nutritional Information:
Calories: 350
3. Chicken Stuffed with Ginger Sauce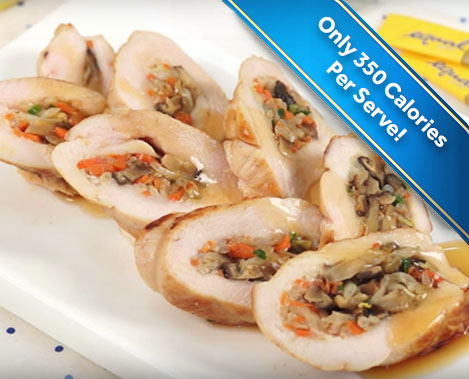 An unconventional ingredient that stimulates metabolism is ginger stocks. Known to burn fat and calories, ginger is a natural ingredient that goes great with lean meats like chicken breast. Create this dish to get your metabolism booster and your protein intake for the day. Best pair this recipe with a cup of brown rice or a serving of steamed vegetables.
Check out the full recipe here.
Nutritional Information:
Calories: 350
4. Fresh Garden Salad with Avocado and Basil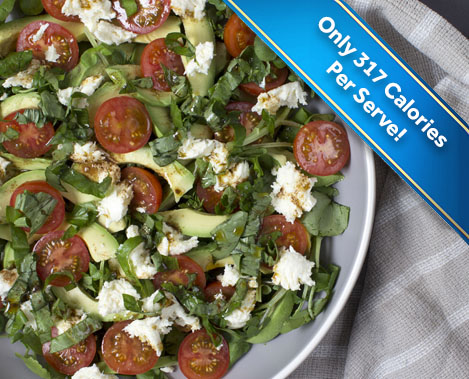 Speed up your fitness goals and burn fat in trouble areas the fun way. Get cooking in the kitchen and whip up a fresh garden salad with a tasty secret ingredient: avocado. This wonder fruit is delicious on toast and even better on a salad. Its healthy fat components is known to prevent metabolic syndrome—a disease known to target heart failure and diabetes. Aside from this, avocado is also an antidiabetic, anti-obesity, and a cardioprotective fruit that tastes good too!
Check out the full recipe here.
Nutritional Information:
Calories: 317
Protein: 7g
5. Fudgy Macadamia Bites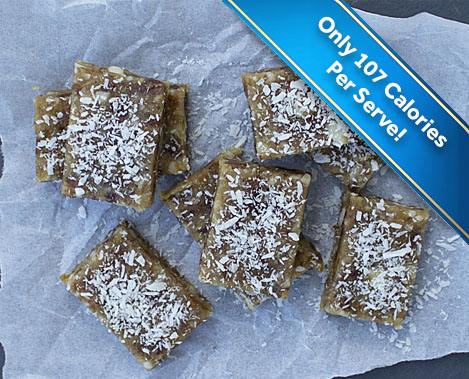 Instead of buying chips and cookies in the nearest store, pack with you bite-sized snacks you can munch on during breaktime. Create these fudge macadamia bites that satisfies your sweet tooth craving and has metabolism boosting properties too! Macadamia is known to be the nut for people interested in losing weight. One serving of macadamia is full of dietary fiber, manganese, protein and healthy fat that your body needs for smooth digestion.
Check out the full recipe here.
Nutritional Information:
Calories: 107
Protein: 1g
Fat: 8g